If you're beginning to plan a micro wedding or elopement in Colorado, the first thing on your to-do list is likely finding out where to host a micro wedding in Colorado. There are so many incredible places in this state, it can be hard to narrow down! Focusing on the less popular areas will likely make your celebration much easier and more fun, as options for dates or permits won't be booked up and there won't be crowds of people you don't know around on your wedding day. Hosting a micro wedding can be as easy as booking a venue or AirBnB, or a little more wild like saying "I do" in a national park or forest land. Let's dive in to where to host a micro wedding in Colorado:
Wedding Venues
Palisade/Grand Junction:
This cozy oasis sits at the base of Mt. Garfield in Palisade and offers lodging for a few guests, as well as incredible backdrops for a ceremony and portraits. With an operating winery on site, you get delicious drinks right out your door too!
Located at Maison la Belle Vie in Palisade, Amy's Courtyard is a beautiful garden courtyard space located behind the winery tasting room. Complete with gazebo, pond, vines, historic barn, and fabulous views, it's a great spot for your micro wedding in Colorado! Click here to see other Amy's Courtyard weddings.
If an English rose garden and winery are your vibe, Varaison might be the perfect spot for you. Located in downtown Palisade, it's also walking distance from the local brewery and distillery, along with weekend farmer's markets and more!
A little ways outside Grand Junction is a luxurious red rock resort located in Gateway, Colorado. It's a stunning location for your micro wedding, especially if your smaller group size means more money to spend on an incredible experience! Click here to see other Gateway Canyons weddings.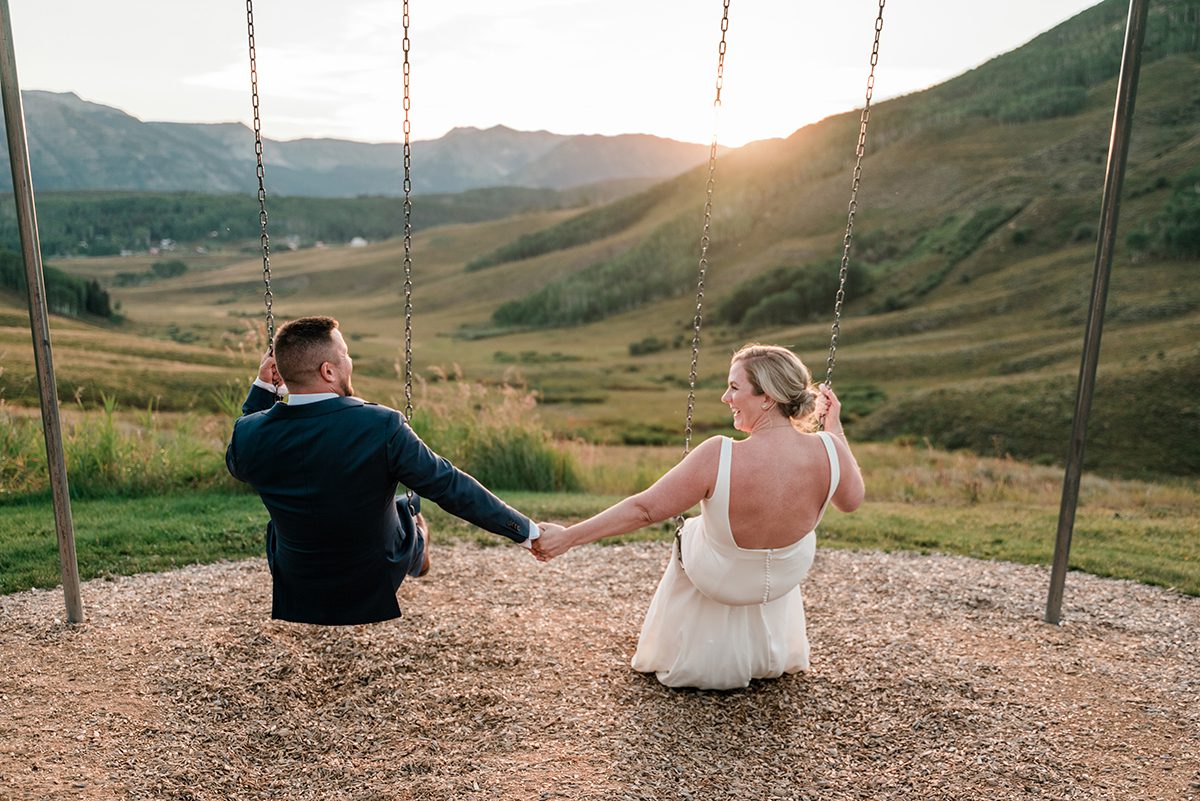 Crested Butte:
The Woods Walk is a wedding venue in Crested Butte run by the area Land Trust. It consists mainly of an aspen grove and large field with views of Mt. Crested Butte. In the summer months it's the perfect wildflower area, and in fall it's got the best golden glow!
If your micro wedding in Crested Butte will include a small reception or cocktails, the Mountain Wedding Garden is a great option for both views and a small pavilion for hosting some guests. It is located up the mountain from the town of Crested Butte, and has great views overlooking the surrounding valley.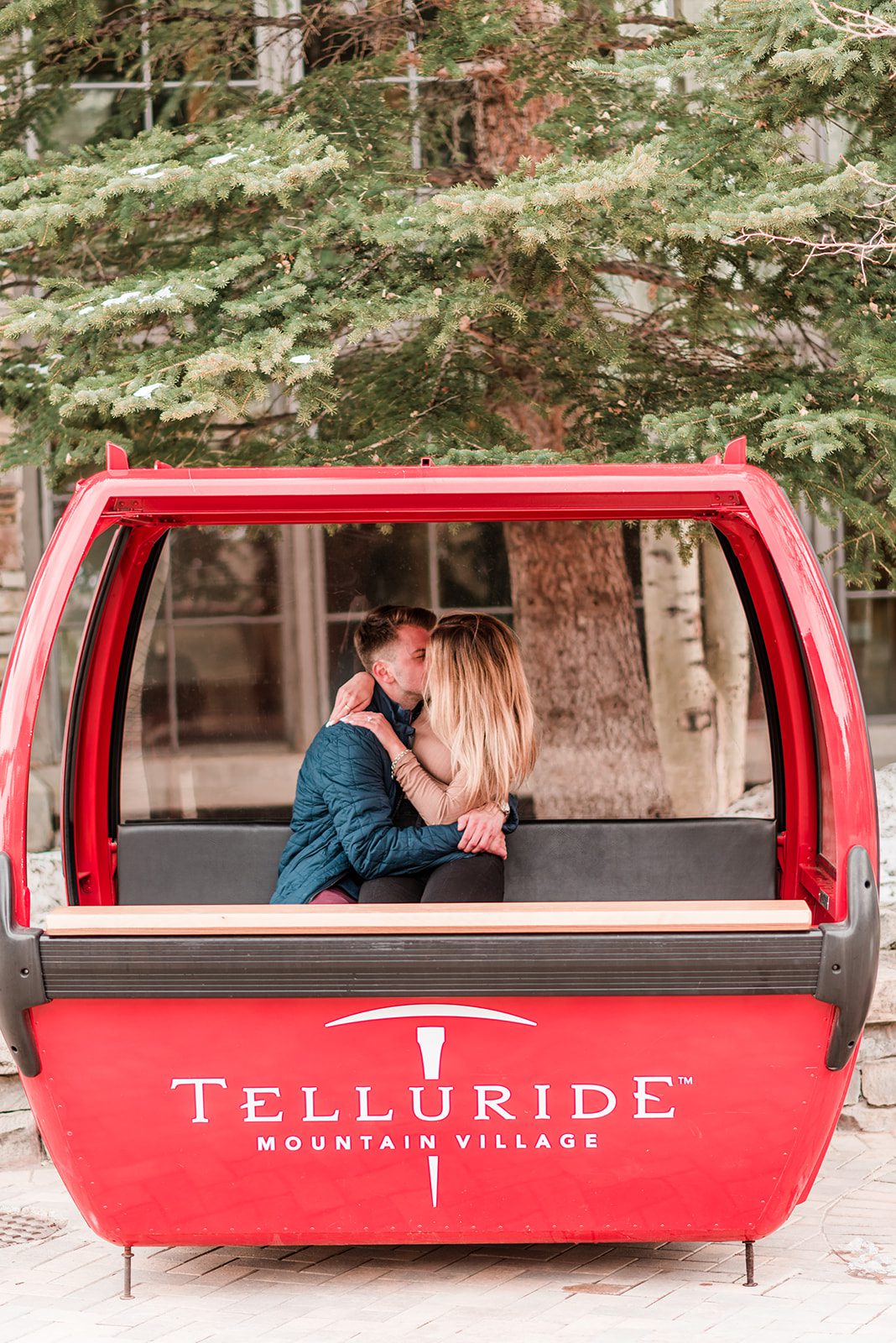 Telluride:
Located in Mountain Village above the town of Telluride, the Mountain Lodge is only a short (and FREE) gondola ride away from any other attractions the area offers! With a variety of lodging and incredible views, it's a great space to hold your event along with all your guests.
A hotel in Mountain Village, the Peaks Resort is a luxurious experience with many ceremony and reception spaces to choose from. It's a less wild and rugged way to have a beautiful mountain micro wedding in Colorado!
This boutique restaurant is perfect to book out for a small gathering, especially if your ceremony is out in the mountains and you just need a nice spot for an incredible meal afterward.
Glenwood Springs/Aspen:
Hotel Colorado is a historic hotel in the heart of Glenwood Springs, across the street from the most famous hot springs in Colorado. Its courtyard is a beautiful backdrop for a ceremony and a wonderful lodging option for all your guests. There is so much to do in Glenwood Springs – it's a perfect destination for your wedding weekend!
T-Lazy-7 is located on the road to Maroon Bells, one of the more popular destinations for weddings in Colorado. By avoiding the crowds (and sometimes hard-to-obtain reservations) here at T-Lazy-7 you get all the views without all the hassle.
A beautiful white barn overlooking Harvey Gap Reservoir, Vista View Events is that Colorado rustic vibe with an elegant twist. They offer a ceremony space overlooking the waters below and mountains on the horizon, or out in the luscious green field for wide open spaces.
Ouray:
The Beaumont is a historic hotel located right on the main road in Ouray. It's easy to find, full of charm, and the courtyard is perfect for hosting a ceremony and/or small reception too! If you wanted a mix of adventure out in the mountains and a small reception back at the hotel, this is a great space.
This is another great historic venue downtown Ouray, with all the historic charm but complete with a new renovation that met its history with modern conveniences.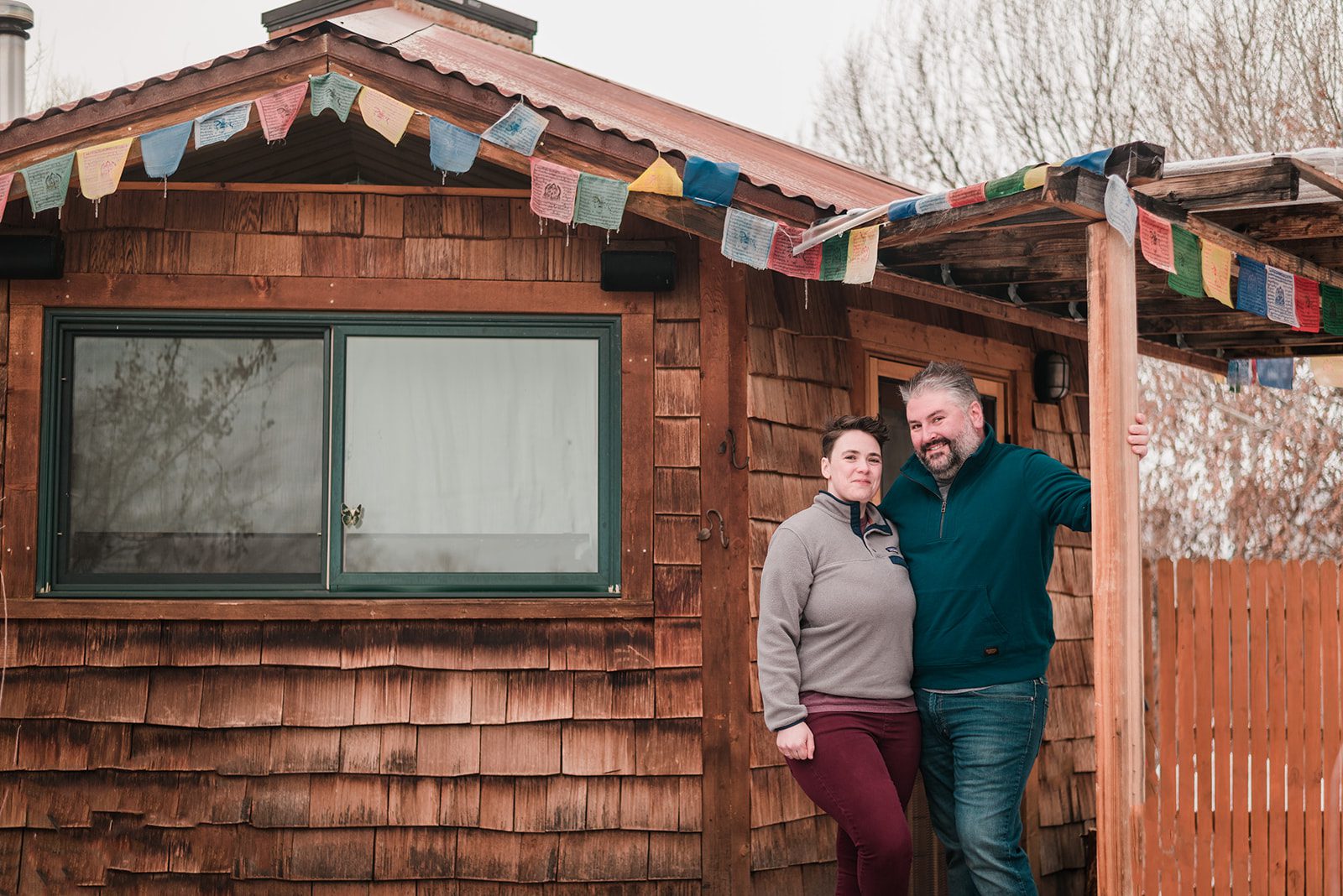 Airbnb and Vacation Rentals
This Airbnb has major Moab and desert vibes, perfect for a couple looking for that red rock experience but with the self-solemnizing benefits of Colorado's state laws! There's a variety of backdrops and a couple of cozy spaces for you and a couple friends to stay the weekend. Click here to see a recent elopement at this rental!
This lodge is a gorgeous log cabin setting for your micro wedding in Colorado. It can host 10 of your guests in addition to you and your partner, which makes it a perfect hub for the wedding weekend. With Telluride a mere (free!) gondola ride away, you can enjoy all this incredible mountain town has to offer.
This modern campground offers glamping tents, tiny houses and more for the outdoorsy couple who wants to escape into nature for the weekend. 
Always be sure to be upfront with the rental host and verify if weddings or gatherings are allowed!
Click here for my complete guide to vacation rentals for your elopement!
National Parks & State Parks
As with almost all national and state parks, a permit is required for weddings and elopements at these locations. Check with the park website or local ranger station for more info.
Black Canyon of the Gunnison National Park
Probably the most overlooked national park in Colorado is the Black Canyon of the Gunnison. It's located outside Montrose, CO which has an airport and plenty of lodging for your guests! The Black Canyon is an incredible river canyon, boasting "the steepest cliffs, oldest rock, and craggiest spires in North America." It's truly hard to understand how beautiful it is until you've seen it in person.
The Colorado National Monument is located in Grand Junction, CO and features those red rocks and tremendous towers many associate with Moab. It feels like a miniature Grand Canyon, and has backdrops including from the base of the canyon to the cliffs above.
The greenest area year-round in Colorado, complete with dazzling waterfalls you can practically walk up to is Rifle Fall State Park. A short ways outside of Glenwood Springs, you can find lodging nearby in the form of vacation rentals and hotels in Rifle, CO or Glenwood Springs, CO.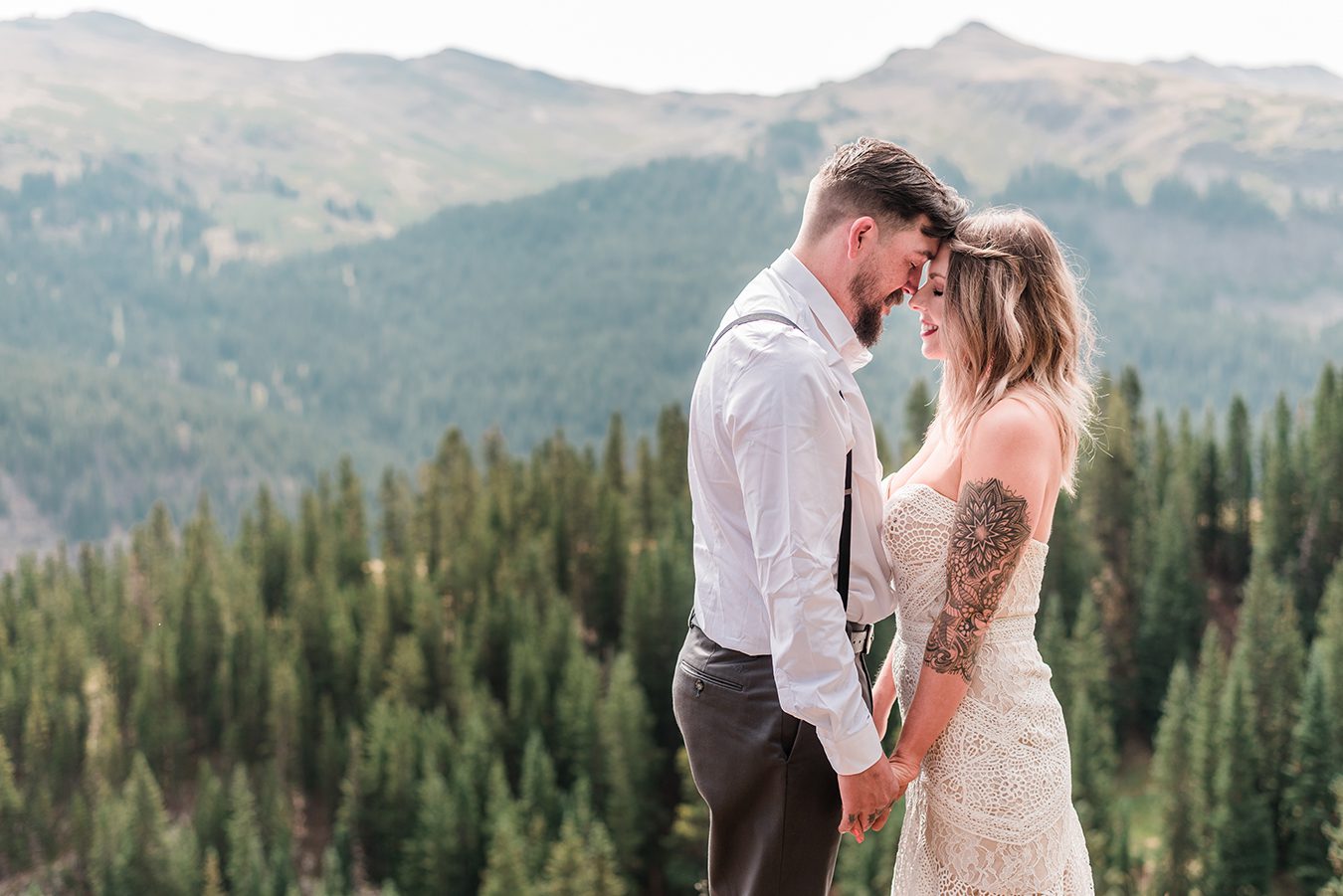 Public Lands, National Forests, Etc.
Many public lands, National Forest Lands and more require special use fees and permits for these areas. Check with the local ranger station for more info. 
Located outside Ouray toward Telluride, Yankee Boy Basin is a stunning area. You will need a 4×4 vehicle with plenty of clearance, or else prepare to rent a jeep ride from in town! On the way into the mountains you'll pass mines, waterfalls, and wildflowers in summer. It's the perfect wild escape for your micro wedding in Colorado.
Grand Mesa National Forest – Grand Junction
Only an hour outside of Grand Junction, the western slope's largest city, is the Grand Mesa. From Powderhorn, the local ski resort, to the multitude of lakes on its flat top, the Mesa makes for a mountain getaway without all the attention. You will have no trouble finding a secluded grove of aspens, or shore of a piney lake here!
Gunnison National Forest – Gunnison, Crested Butte
This national forest is home to some of the state's best wildflowers in the summer, as well as waterfalls, alpine lakes, mountain bike trails, hiking and more! It's an outdoorsy couple's dream location for a micro wedding in Colorado. You can camp in dispersed camping or an established campground, or stay in nearby Crested Butte or Gunnison at more formal lodging too.
Micro Wedding Photographer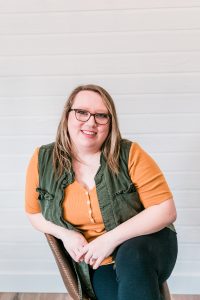 There are so many more amazing options for where to host a micro wedding in Colorado, but these are the top places in western Colorado where the crowds are much fewer and you're bound to get a private moment alone on your wedding day. If you need a local photographer to help guide you through the options, I'd love to help you plan your perfect wedding weekend!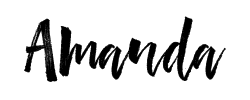 More Elopement and Micro Wedding Info:
How to Start Planning a Micro Wedding or Elopement
Elopement and Micro Wedding Galleries